Devon Archer, a former business associate of Hunter Biden, met with lawmakers behind closed doors on Monday to testify about the younger Biden's business dealings and what, if any, involvement his father, President Joe Biden, had with them.
Archer and his attorney Matthew Schwartz were on Capitol Hill for several hours for an interview with the Republican-led House Oversight Committee.
Archer was expected to provide details related to Hunter Biden's business dealings in Ukraine, ABC News previously reported.
Archer subsequently told lawmakers on Monday that Hunter Biden would frequently take his father's phone calls in the company of business associates and put him on speakerphone, according to lawmakers and sources familiar with the testimony — a development that sparked partisan jockeying over its significance.
James Comer, the Republican chairman of the Oversight Committee, called it evidence that "Joe Biden lied to the American people when he said he had no knowledge about his son's business dealings and was not involved."
Democrats framed those interactions as benign pleasantries: "Not a shred of evidence of a single conflict of interest of President Biden ever doing anything in connection or in relation to Hunter Biden's business ventures," said Rep. Dan Goldman of New York.
Hunter Biden "was selling the illusion of access to his father," Archer told the panel, according to Goldman — but never directly involved his father in any of their business dealings.
Comer also said Archer told the committee that Hunter Biden's value to Burisma, a Ukrainian oil and gas firm, was the "the brand" associated with the Biden family. A Democratic source disputed that — claiming "the brand" referred to Washington, D.C., not the Biden family, specifically.
An attorney for Archer would not comment on the specifics of what his client told the committee, only telling ABC News in a statement after the testimony that Archer answered questions "honestly and completely."
"We are aware that all sides are claiming victory following Mr. Archer's voluntary interview today," said Schwartz. "Mr. Archer shared the truth with the Committee, and we will leave to them and others to decide what to do with it."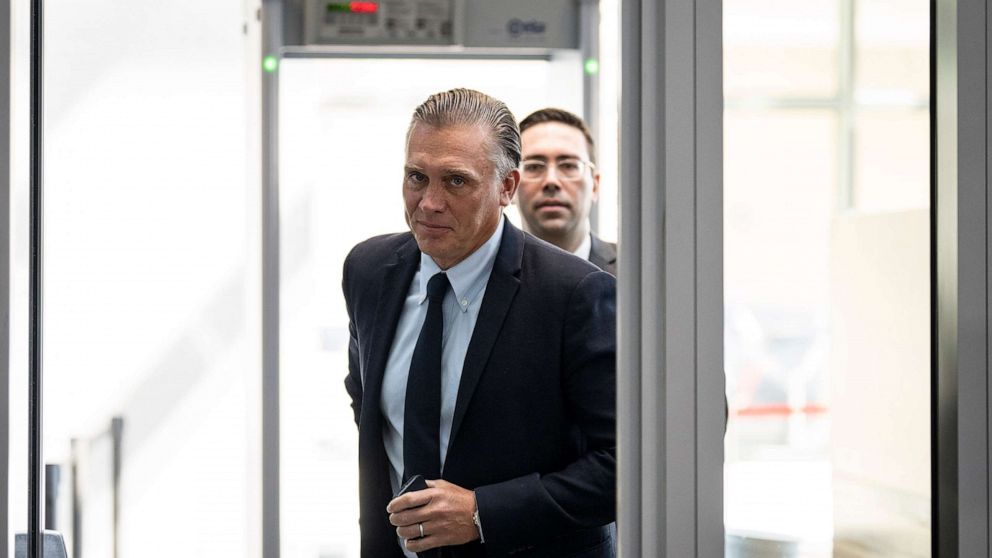 Archer and Hunter Biden previously partnered in the investment firm Rosemont Seneca and the two served together on the board of directors at Burisma.
Hunter Biden wrote in his 2021 memoir that it was Archer who initially "raised my name for a possible board seat" at Burisma. ABC News has reported that Hunter Biden and Archer, who also secured a seat for himself, raked in $166,666 payments each month for their work with the firm.
Republicans have portrayed Archer's testimony as key in their investigation into the Biden family, and it came as House GOP leaders prioritize efforts to open an impeachment inquiry into President Biden by attempting to link him to his son's business dealings.
When the panel subpoenaed Archer in June, it stated he played a "significant role in the Biden family's business deals abroad, including but not limited to China, Russia, and Ukraine."
"Mr. Archer's testimony is critical to the committee's investigation," Oversight Chair Comer said at the time. "Mr. Archer was Hunter Biden's business partner in a number of transactions involving foreign nationals and foreign companies."
However, Comer's office said on Monday morning he wouldn't be in attendance for the testimony.
Some lawmakers spotted arriving for the session were House Judiciary Chairman Jim Jordan, Rep. Goldman and Republican Rep. Andy Biggs.
Jordan, stepping out during the interview, told reporters it "very productive" but declined to get into specifics until it was over.
Congressional Republicans have repeatedly claimed President Biden was more involved in his son's business affairs than he's disclosed — allegations Joe Biden and the White House have denied. So far, their investigations into the Biden family have revealed little new information.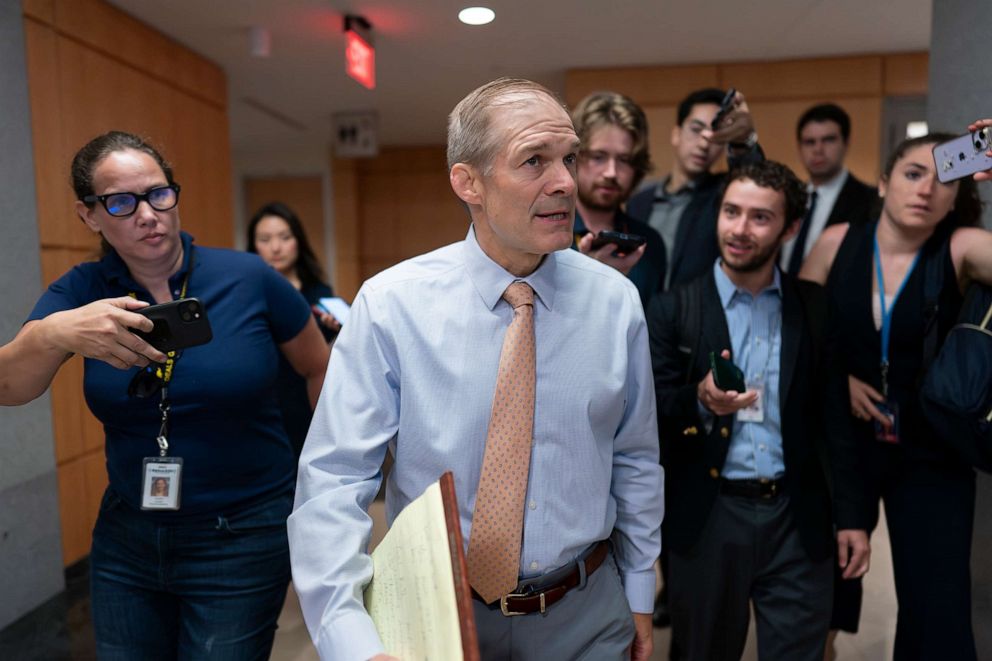 White House spokesperson Karine Jean-Pierre has said that President Biden "was never in business with his son."
Goldman said Monday that Archer indicated "Hunter spoke to his father every day and approximately 20 times over the course of a 10-year relationship. Hunter may have put his father on the phone with any number of different people, and they never once spoke about any business dealings."
Archer clarified that it was sometimes people they were trying to do business with, and it was sometimes friends or other social engagements, according to Goldman, who spoke with reporters about halfway through the closed-door interview.
"The witness was very, very consistent, that none of those conversations ever had to do with any business dealings or transactions," Goldman said. "They were purely what he called casual conversation."
"There is no evidence connecting President Biden to anything related to Hunter Biden. We have been told by the Republicans repeatedly that this is an investigation into Joe Biden, there is no evidence that connects Joe Biden to any of this, and we've now had witness after witness come in and they have testified to the same thing," Goldman said later.
"The witness repeated over and over and over again, that the President Biden never discussed any business dealings of hunters with Hunter or anyone else," Goldman said.
Goldman added, "So, the implication that because Hunter put his father on the speakerphone with people that Hunter was doing business with, had meant that President Biden had any discussions about business is false."
Rep. Biggs of Arizona confirmed Archer said President Biden never spoke with Hunter Biden's business associates beyond pleasantries.
Biggs highlighted what he said was testimony from Archer claiming that Burisma would not have survived without the Bidens.
According to Biggs, Archer told lawmakers, "Burisma would have gone out of business had the Biden brand not been invoked. People would be intimidated to legally mess with Burisma because of the Biden family brand."
Biggs contended that the "Biden brand" refers to Joe Biden.
White House spokesman Ian Sams downplayed Archer's testimony later on Monday, saying that "it appears that the House Republicans' own much-hyped witness today testified that he never heard of President Biden discussing business with his son or his son's associates, or doing anything wrong."
"House Republicans keep promising bombshell evidence to support their ridiculous attacks against the President, but time after time, they keep failing to produce any," Sams said in a written statement. "In fact, even their own witnesses appear to be debunking their allegations."
Archer arrived on Capitol Hill Monday with his own legal travails. He was convicted on federal tax charges in 2018 as part of a conspiracy to defraud a Native American tribe. The conviction was overturned, reinstated, and appealed.
Archer is expected to report to prison in the coming months to serve his one-year sentence. But his counsel recently said a report date would be premature in light of "his anticipated continuing appeal," according to court documents.
ABC News' Ben Gittleson and Alexandra Hutzler contributed to this report.