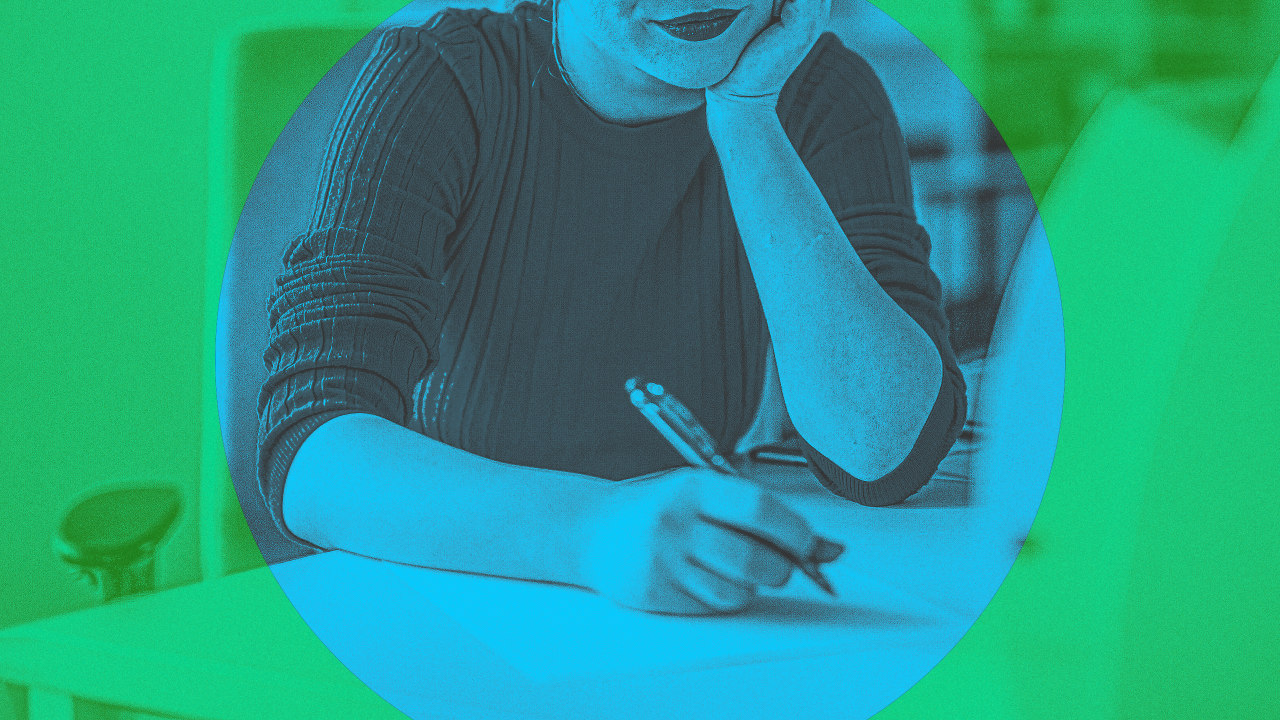 We've all been there. The point in the workday where nothing is going right, or getting done, or a combination of both, and the feeling is just: "Why am I doing this again?"
At this point, with the pace of job growth steady but tapering off and unemployment low, it helps to pause and consider if you could just pivot into a new career.
When Neima Shahidy was working for Amazon, she eventually started feeling drained. A red flag to pay attention to. Shahidy explained that when she took the time to reflect, she realized her goals had changed. 
"It was time for me to take bigger risks with my career versus continuing to work at a company that was already quite successful and offered stability and a clearly paved path. While stability was something that was important to me early on, I realized that my new priority was to build a successful company versus working at one that's already there," she wrote in Fast Company.
For some, the thrill of taking a risk on a smaller venture is enough to make a change. For others—many who reassessed their work during the Great Resignation—it is about finding purpose.
LinkedIn's Rohan Rajiv suggested the next step is to list out your core values and the top three to five that are most important to you.
"A good place to start is by asking yourself: What motivates or energizes you the most? What are the things you must have to set yourself up for success and be happy in your next job? For example, if you are a working parent or get your best work done outside of traditional working hours, you may need an employer that offers a more flexible work schedule. Or, maybe you care about a company's commitment to social impact more than your individual role."
Fast Company contributor Andrew Fennell advised following a five-step plan that includes doing a career self-assessment that helps you plot out what you've achieved in order to make informed career decisions. "This process should help you identify your motivations, passions, and what matters to you in a job so that you can see which other careers might suit you," he said.
For some, that might mean taking up work for social justice or a nonprofit. Others might consider joining the green jobs movement to combat the climate crisis. Last month, President Biden announced a New Deal-style American Climate Corps program that "will employ more than 20,000 young adults who will build trails, plant trees, help install solar panels, and do other work to boost conservation and help prevent catastrophic wildfires," according to a report from the Associated Press.
BlocPower's Civilian Climate Corps, a New York apprenticeship program, has already trained 1,700 workers, but the reality is that there's a major labor shortage for transitioning to clean energy. According to some estimates, the number of green jobs in the U.S. is expected to grow by another 114,000, or 9%, in the next 10 years.
Part of the problem is a skills shortage in the sector. The good news is that including the training and apprenticeships programs, there are plenty of ways to get upskilled. Taking courses for a micro-credential is an easy entry point, for example, or you could ask your current employer to offer classes. Fast Company senior writer Adele Peters wrote about how Terra.do is beginning to offer classes inside companies. "There's enormous demand now, as companies are figuring out how to meet climate commitments," according to Anshuman Bapna, a tech entrepreneur who previously worked at companies like Google.
And once you're ready to take the plunge, there are plenty of green jobs that can be done remotely. A recent Fast Company report listed as many as 15 companies that were hiring for every kind of position including marketing events and outreach coordinator to senior carbon analyst to coastal conservation coordinator.