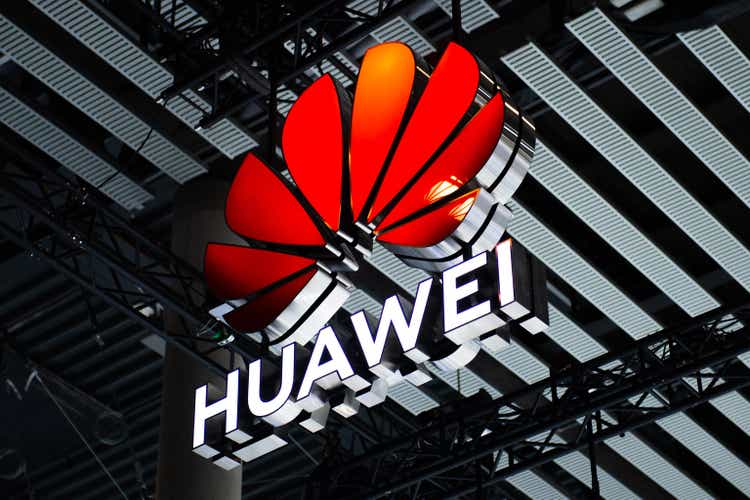 Huawei Technologies plans to return to the 5G smartphone industry by the end of 2023, Reuters reported citing research firms.
The move is a comeback sign following a U.S. ban on equipment sales which heavily impacted the Chinese company's consumer electronics business.
Huawei should be able to get 5G chips locally using its own advances in semiconductor design tools, plus chip manufacturing from Semiconductor Manufacturing International Company(SMIC), the report added citing three third-party tech research firms covering the Asian country's smartphone industry.
The Chinese company once was in race with with Apple (NASDAQ:AAPL) and Samsung (OTCPK:SSNLF) to be the world's biggest handset maker until U.S. restrictions starting in 2019 began to curb its access to chip manufacturing tools needed for producing its most advanced models.
The U.S. and EU governments have alleged that Huawei is security risk, which the company refutes. Since then, the company has only sold limited batches of 5G models using stockpiled chips, the report added.
Huawei could make 5G versions of flagship models such as the iPhone rival P60 in 2023, with new launches expected in early 2024, the three research firms noted, adding that they were making such forecast on information received through checks with contacts in Huawei's supply chain and recent company announcements.
U.S. restrictions had removed Huawei from Google's Android operating system and the bunch of developer services on which several Android apps are based. Thus limiting Huawei mobile phone appeal outside of China.
In March, Huawei noted it made breakthroughs in electronic design automation (EDA) tools for chips made at and above 14 nanometre (nm) technology.
The research firms, citing their own industry sources, think that Huawei's EDA software could be used with SMIC's N+1 production procedure to manufacture chips at the equivalent of 7 nm, the powerful semiconductors usually used in 5G phones, according to the report.
More on Tech