Numerous right-wing figures have reacted negatively to the Biden administration's plans to wipe out tens of billions of dollars in student loan payments for more than 800,000 people with outstanding debts.
On Friday, President Joe Biden announced that 804,000 student loan borrowers who have been repaying their loans for 20 years or more will have their debt cleared, resulting in $39 billion worth of loans being discharged.
It comes weeks after the conservative-majority Supreme Court struck down Biden's broader $400 billion student loan relief bid, a move which was celebrated by Republicans who previously accused the president of trying to win potential 2024 votes with the scheme. The White House has been contacted for comment.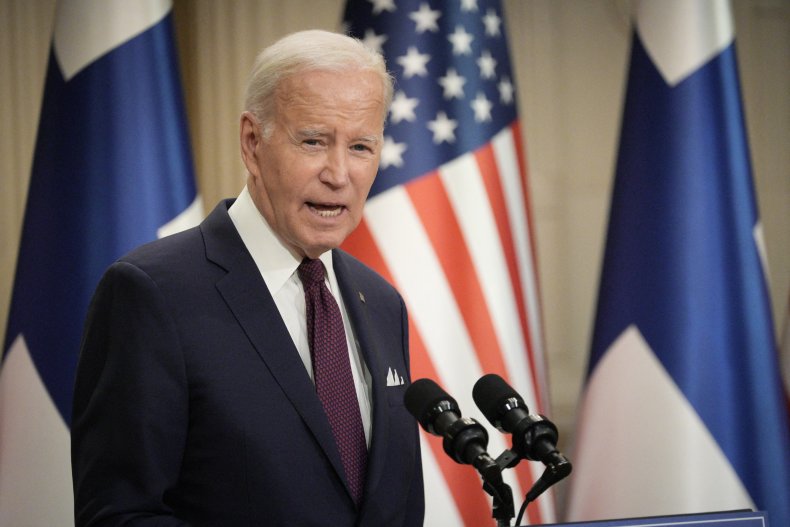 In the wake of the $39 billion loan relief plan, a number of Biden critics and GOP figures condemned the announcement, with Michigan Representative Lisa McClain describing the "unconstitutional" scheme as a "slap in the face to hard-working taxpayers that have dutifully paid off their student loans."
"Rest assured, come hell or high water, I will fight this blatant overreach until the end," McClain tweeted.
North Carolina Republican congresswoman Virginia Foxx, the chairwoman of the House Education and the Workforce Committee, said in a statement: "The Biden administration's blatantly political attempt to circumvent the Supreme Court is shameful. The Biden administration is trampling the rule of law, hurting borrowers, and abusing taxpayers to chase headlines.
"Biden's student loan scam is far from over. From day one, this administration has encouraged borrowers not to repay their loans and has expected taxpayers to foot the bill. Today's celebration of counting no payments as payments is just the latest example of the ongoing delusion at the White House.
"This president is dead set on ruining our postsecondary education financing system for a few votes next November, taxpayers and the rule of law be damned."
Tennessee GOP Senator Marsha Blackburn accused the Biden administration of having "no respect for our institutions" with the relief plan, with Tom Fitton, the head of the conservative group Judicial Watch, suggesting that the plan is a show of "contempt for Supreme Court and US Constitution."
Biden dismissed the criticism, noting in a statement that it comes from Republican lawmakers who had "no problem with the government forgiving millions of dollars of their own business loans" amid the COVID pandemic, adding the GOP has "tried everything they can to stop me from providing relief to hardworking Americans."
"Some are even objecting to the actions we announced today, which follows through on relief borrowers were promised, but never given, even when they had been making payments for decades," Biden said. "The hypocrisy is stunning, and the disregard for working and middle-class families is outrageous."
Secretary of Education Miguel Cardona praised the move as student loan borrowers for years had fallen through the "cracks of a broken system that failed to keep accurate track of their progress" towards forgiveness.
"By fixing past administrative failures, we are ensuring everyone gets the forgiveness they deserve, just as we have done for public servants, students who were cheated by their colleges, and borrowers with permanent disabilities, including veterans," Cardona added.
"This Administration will not stop fighting to level the playing field in higher education."