MTV News will close its doors this week after 36 years as part of the latest round of mass layoffs at Paramount Global, the company announced in a memo Tuesday.
The news division of MTV launched in 1987, filling a void for Gen X-ers and older millennials seeking a cable television alternative to traditional news networks with a focus on music, pop culture, news and politics.
Correspondents including Kurt Loder, Tabitha Soren, Gideon Yago, Alison Stewart, SuChin Pak and others have built up a resume of high-profile interviews over the years, hosting town halls with the likes of former President Barack Obama, John McCain, Bill Gates and others.
Perhaps the most notable moment in the network's history was during the 1994 town hall, when former President Bill Clinton declared live on MTV's "Enough Is Enough" that he prefers "briefs" over boxers when asked by an audience member about his choice of underwear.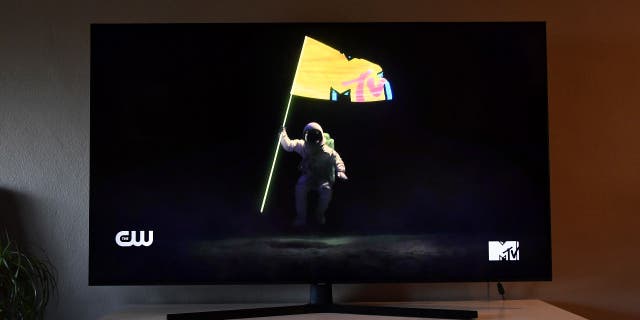 NPR HIT WITH MASS LAYOFFS, CANCELS 4 PODCASTS
"Mr. President, the world's dying to know, is it boxers or briefs?" the woman asked then-president Clinton.
"Usually briefs. I can't believe she did that," Clinton said.
The exchange made national news headlines and instantly became a viral sensation. The Hollywood Reporter described the moment as "a running joke still referenced to this day."
The decision to close the news unit comes amid a new round of layoffs at the company, which reportedly cut MTV and Showtime's staff cut by nearly 25%, according to a memo to employees obtained by the LA Times from president of Showtime/MTV Entertainment Studios and Paramount Media Networks Chris McCarthy.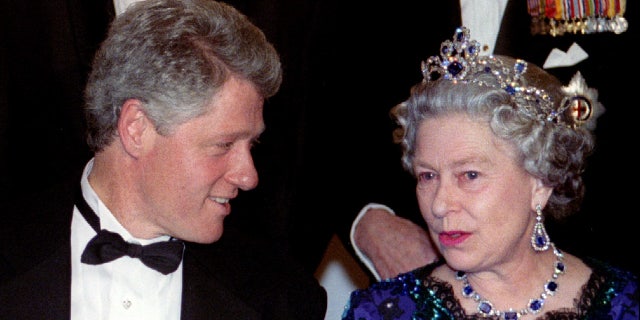 WASHINGTON POST REPORTERS BLAST PAPER'S 'UNNECESSARY' LAYOFFS: 'I'M SAD AND MAD AND SO DISSAPOINTED'
"This is a tough yet important strategic realignment of our group," McCarthy wrote. "Through the elimination of some units and by streamlining others, we will be able to reduce costs and create a more effective approach to our business as we move forward."
Longtime MTV News employees and fans mourned over the announcement on Twitter late Monday, praising Loder for his coverage of "so many huge moments in pop culture."
"This is a very sad day for a lot of friends and colleagues," Josh Horowitz, who has been the face of MTV's movie coverage since 2006, tweeted. "Many great people lost their jobs. I was hired by MTV News 17 years ago. I'm so honored to have been a small part of its history. Wishing the best for the best in the business."
"Wow! MTV News announced it will be shutting down – literally the end of an era," TV host Aliya Jasmine wrote. "Huge part of my career was anchoring this iconic show for over a decade… formed me, formed a few generations… wow."
"MTV News had a good run. I miss MTV when it was at its peak," a Twitter user who uses the handle 'I have so many questions' responded.
"If you lived in the era of Kurt Loder and Tabitha Soren @ MTV News, you have lived. So many huge moments in pop culture: Kurt Cobain, Biggie, and 2Pac passings, Courtney Love crashing Madonna's interview, etc.," TV writer Carlos Harris wrote.
"MTV News got an entire generation of Gen Xers and older millennials to start paying attention to global events, politics, the world. Kurt Loder & the MTV News crew expanded a part of my brain that living in small-town rural America never could," Screen Rat lead features trainer Alisha Grauso tweeted.
"Congrats to  @kurt_loder for being the no. 1 trend earlier today. So much love out there for the old MTV News," Wall Street Journal film critic Kyle Smith wrote.
"Kurt Loder on MTV News and Lisa Ling on Channel One News defined so much of my teens," comedian and podcaster Cristela Alonzo commented.
"RIP to one of the earliest memories i have of learning about the importance of media and news. MTV News really did teach a whole generation of journalists the importance of youth voices and audience engagement ," social media strategist Susan Gonzalez agreed.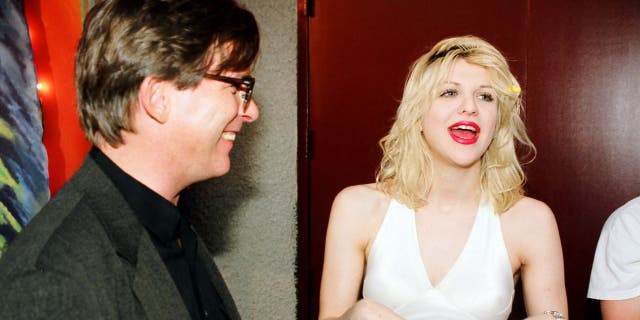 CLICK HERE TO GET THE FOX NEWS APP
The company's layoffs reportedly come after MTV's parent company, Paramount Global, reported last week that it recorded a net loss of $1.1 billion in the first quarter of this year, the LA Times reported.