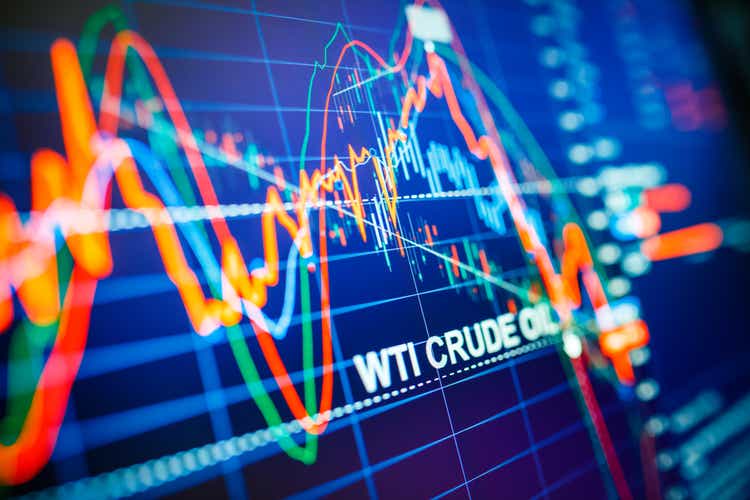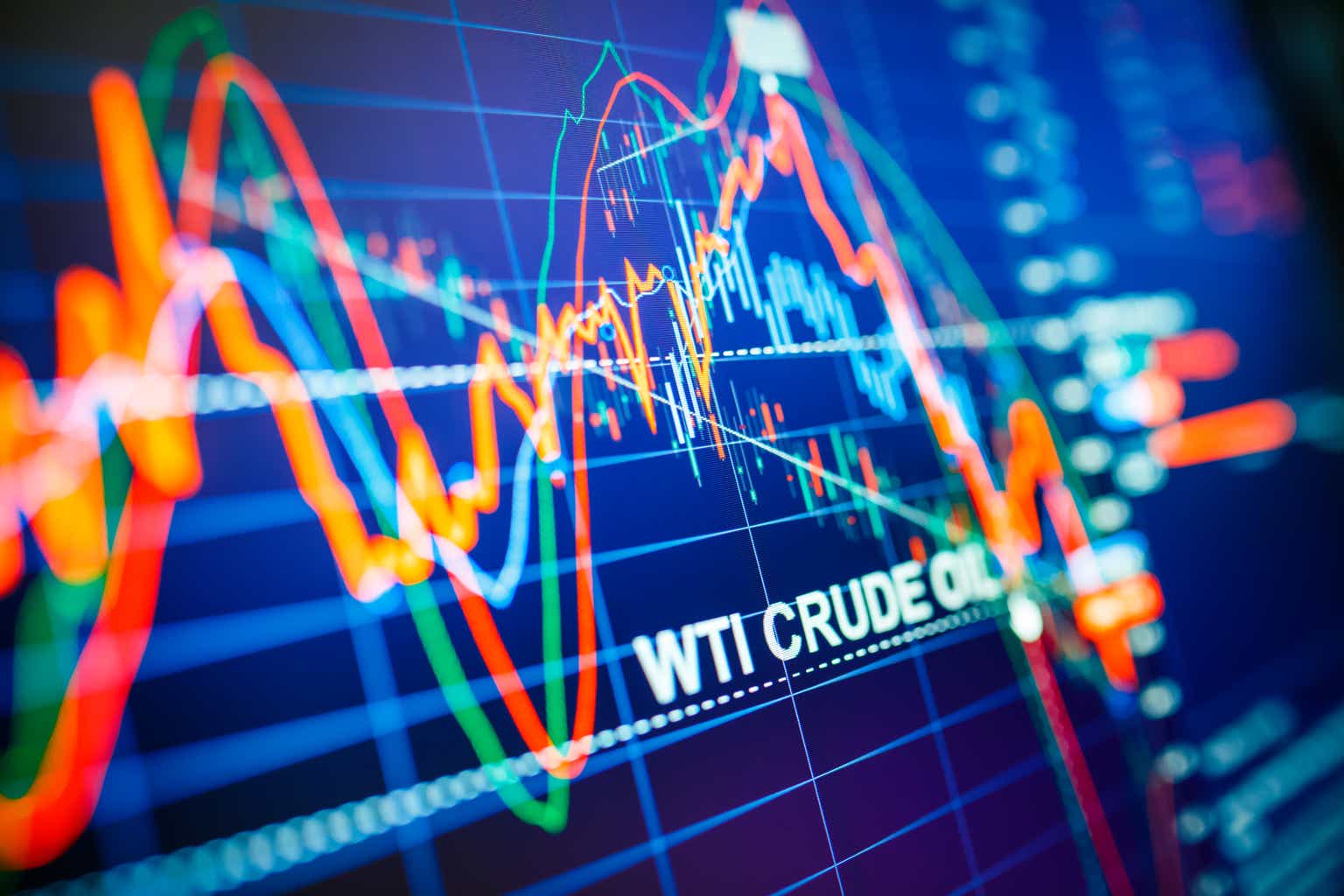 Energy stocks enjoyed their best week since June, with the S&P 500 Energy Index +4.5%, as oil prices surged ahead of Israel's imminent advance into Gaza that could cause violence to spill over into other parts of the Middle East, potentially causing disruptions to oil production and shipments.
Saudi Arabia reportedly has paused its efforts to normalize relations with Israel, as protests against Israel's expected action in Gaza spread across the Middle East.
A less publicized factor also affected oil prices: The Biden administration for the first time began enforcing Russian oil sanctions announced last year, penalizing two tankers for carrying Russian crude oil above the West's $60/bbl price cap.
The U.S. Treasury Department called the steps a new phase in the enforcement of a policy aimed at limiting the flow of money to Russia to fund its war in Ukraine.
Front-month Nymex crude (CL1:COM) for November delivery ended the week +5.9% to $87.69/bbl, and December Brent crude (CO1:COM) closed +7.4% to $90.89/bbl.
ETFs: (NYSEARCA:USO), (BNO), (UCO), (SCO), (USL), (DBO), (DRIP), (GUSH), (NRGU), (USOI), (NYSEARCA:XLE), (XOP), (VDE), (OIH), (XES), (IEZ), (CRAK)
Four of Friday's top 10 gainers on the S&P 500 were oil and gas names: APA Corp. (APA) +5.2%, Marathon Oil (MRO) +4.7%, EOG Resources (EOG) +3.8% and Devon Energy (DVN) +3.6%.
Top 20 gainers in energy and natural resources during the past 5 days: (TOPS) +32.5%, (HUSA) +29.7%, (HMY) +26.2%, (GFI) +25.1%, (AU) +22.2%, (MUX) +21.2%, (GNE) +17.9%, (HPK) +17.9%, (GRIN) +17.5%, (VTLE) +17.4%, (INDO) +17.3%, (SLI) +16.1%, (MTDR) +14.5%, (MRO) +14.1%, (CPE) +14.1%, (DRD) +13.8%, (REPX) +13.8%, (CDE) +13.6%, (VTNR) +13.5%, (AMPS) +13.3%.
Top 3 decliners in energy and natural resources during the past 5 days: (LAC) -24.4%, (BW) -18.5%, (UROY) -14.5%.
Source: Barchart.com