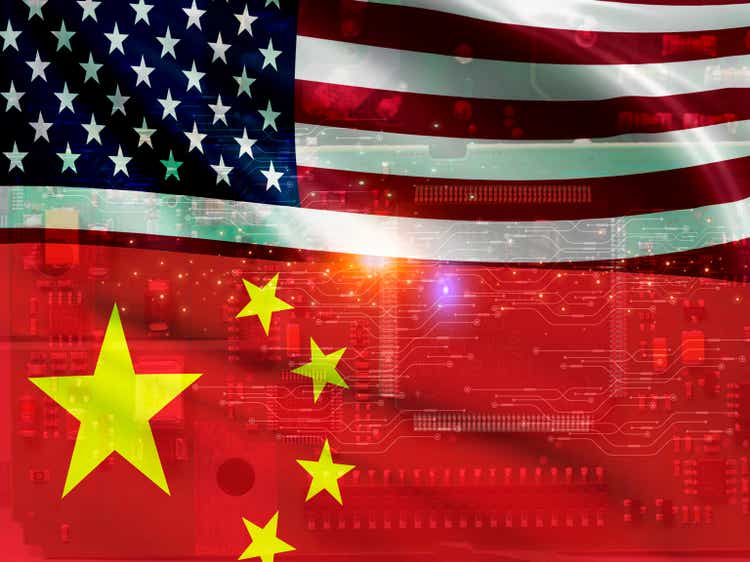 U.S. Commerce Secretary Gina Raimondo has become the third cabinet secretary to visit China this year after landing in the country for a trip that hopes to get the two sides talking again (prior trips were made by Janet Yellen and Antony Blinken).
"Of course, in matters of national security, there is no room to compromise or negotiate," Raimondo told Chinese Commerce Minister Wang Wentao. "And as you say, the vast majority of our trade and investment relationship does not involve national security concerns. And in this regard, we are committed to promoting trade and investment in those areas that are in our mutual best interest."
Tightening restrictions on technology and advanced semiconductors have weighed on U.S.-Sino tensions, but Beijing has also been struggling with an economic slowdown and worries about its property sector.
Shares of China Evergrande (OTC:EGRNF), the world's most-indebted property developer, tumbled around 80% in Hong Kong on Monday after trading resumed following a 17-month suspension.
ETFs: NYSEARCA:FXI, NYSEARCA:KWEB, NYSEARCA:CQQQ, NASDAQ:MCHI, ASHR, YINN, TDF, CHIQ, GXC, EWH, KBA, YANG, CXSE, CAF, CWEB, PGJ, KURE, CHIX, CYB
More on China
'New world order' backfires on China and Russia amid economic disruption
Warning signs flash for China's economy amid deflationary pressure