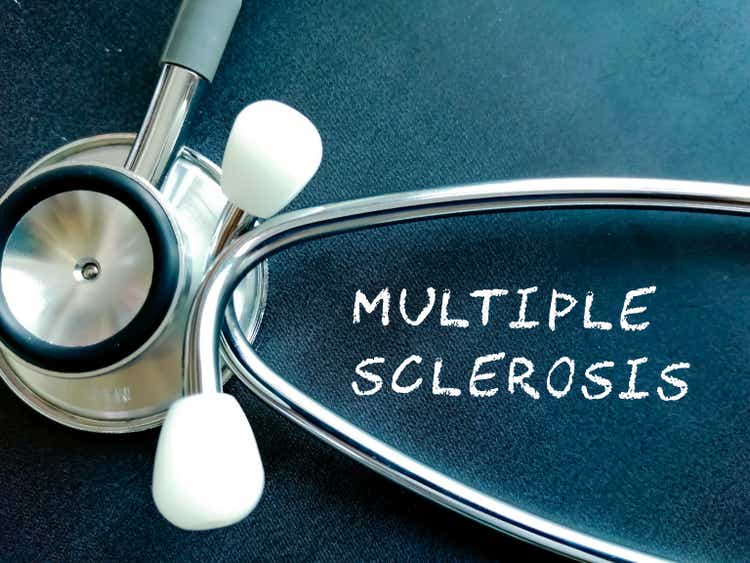 Roche's (OTCQX:RHHBY) (OTCQX:RHHBF) (OTCPK:RHHVF) multiple sclerosis (MS) drug Ocrevus showed that after 10 years of treatment 77% of patients with relapsing MS were free from disability progression and 92% continued to walk without help.
The Swiss pharma giant reported 10 years of follow-up data from its three phase 3 trials of Ocrevus (ocrelizumab), noting that the drug is the first and only disease-modifying treatment (DMT) in MS to benefit both people with RMS and primary progressive MS (PPMS).
After 10 years of treatment with Ocrevus 77% of people were free from disability progression based on 48-week confirmed disability progression events, while 92% of the patients were still walking unassisted.
In addition, in patients with PPMS, 36% were free from disability progression and 80% of patients treated continuously with the medicine over 10 years were still able to walk, according to the company.
Roche noted that new safety data from 6,155 patients with exposure to Ocrevus across 12 trials support the drug's favourable benefit-risk profile, which has remained consistent over 10 years.
The company added that safety data from 3,253 cumulative pregnancies in women with MS did not indicate an increased risk of adverse pregnancy or infant outcomes in women with MS who were treated with the drug.
"With more than 300,000 people treated globally and 30 ongoing trials, we continue to accrue robust evidence for how OCREVUS may benefit many underrepresented groups including pregnant women and people of Black or Hispanic heritage," said Levi Garraway, head of Global Product Development and chief medical officer, Roche.
Roche also shared one-year efficacy and safety data from a phase 4 study called CHIMES, which the company said is the first-ever trial focused exclusively on broadening understanding of MS disease biology among Black and Hispanic / Latinx people with MS.
The data showed that Ocrevus controlled disease activity and disability progression in these populations, demonstrating a safety and efficacy profile consistent with other trials of the drug.