What is Square POS?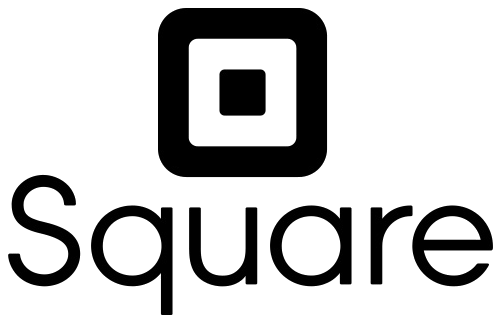 Square is a payment service provider (PSP) that offers a free point-of-sale (POS) system for specific industries. Its small business services include mobile payments (like Apple Pay or Google Pay), POS systems, eCommerce, invoicing, and more.
The company is one of the leading POS system providers and credit card processing options for small business because of its "something for everybody" approach. Few providers offer everything that Square includes, but other alternatives may offer specifics that Square doesn't.
For example, Square doesn't provide full-service merchant accounts, so some users experience account stability issues. Other businesses might want a more robust set of features or better pricing for high-volume sales.
What are the Alternatives to Square POS?
Square is an excellent middle-ground option in that it's affordable but offers many features and tools. Businesses that aren't a good fit for Square are either smaller and low-volume businesses that need fewer options at lower cost or larger, high-volume businesses that need more advanced tools and features.
There are many alternatives to Square, but here is our list of the top competitors to consider.
PayPal Zettle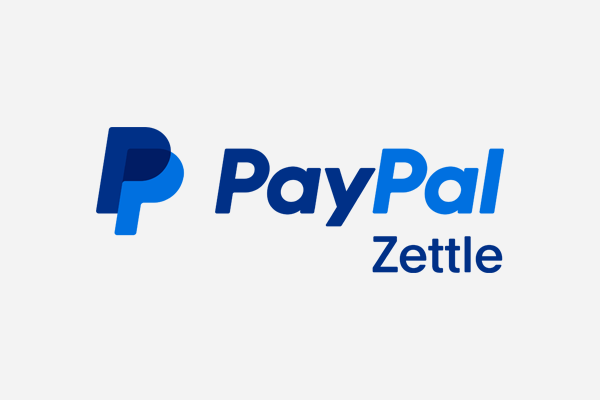 The popular payment service provider PayPal provides a point-of-sale system called Zettle. It allows businesses to accept in-person PayPal payments in addition to card transactions.
The POS system is the closest rival to Square when it comes to processing mobile payments. It's best for smaller businesses with low sales volume, although it offers equipment kits for higher volume locations.
Features & Pricing
PayPal Zettle's main features include:
Zettle mobile app.
Contactless payments.
Support for QR payments.
Logging cash payments.
Integration with other PayPal features.
Integration with third-party apps like QuickBooks.
Pricing:
Zettle Reader 2: $29 for the first reader; $79 each for additional readers.
Zettle Terminal: $199 + $70 for receipt printer and charging dock.
Monthly Fee: $0 – $30.
In-Person (Card Present) Transactions: 2.29% + $0.09.
eCommerce or Key-In (Card-not-present) Transactions: 3.49% + $0.09.
PayPal Zettle vs. Square
PayPal offers a lower in-person processing fee than Square. It also offers a less expensive and more versatile card reader. However, as a payment service provider, it has some of the same account stability issues as Square.
PayPal Zettle Pros & Cons
Pros:
Accepts contactless, chip, and PIN payments.
Allows in-person PayPal and Venmo payments.
Trusted payment processor.
Easy to predict processing rates.
No monthly fees.
Lower in-person transaction fees than Square.
Cons:
Limited features for POS solutions.
Similar account stability issues as Square.
Not ideal for high-volume merchants.
No offline mode – must have an internet connection.
Clover

Clover POS is an all-in-one solution for small and medium-sized businesses (SMBs). It processes a wide range of payment methods with special features for retail and restaurants.
Features & Pricing
Clover's main features include:
Cloud-based POS system solution.
Payment processing, inventory management, and analytics reporting.
Advanced features such as order management & customer loyalty.
Employee management tools & scheduling.
Credit card preauthorization.
Customer profiles & permissions.
Next-day deposits.
Offline payment processing.
Pricing:
Hardware: $49 – $1,799
Software: $0 – $84.95 per month.
In-person Transaction Rates: 2.3% – 2.6% + $0.10.
Key-In or Virtual Terminal Transaction Rates: 2.9% + $0.30 – 3.5% + $0.10
Clover offers several subscription tiers:
Clover Payments – $0: Only includes payment processing; no hardware.
Clover Essentials – $14.95/month: For small retail or service-based businesses that don't accept returns.
Clover Register – $49.95/month: For small to mid-sized merchants that require more POS features.
Clover Counter Service Restaurant – $54.95/month: For quick-serve restaurants, cafeterias, or mobile food service businesses.
Clover Table Service Restaurant – $84.95/month: For full-service restaurants.
Clover vs. Square
Clover hardware and software are slightly more expensive than Square, but Clover offers more customization. It also provides more merchant account stability.
Clover Pros & Cons
Pros:
Provides an option for a free plan.
Affordable transaction processing rates.
Provides a customer loyalty plan.
Advanced features for business management.
Clover App Marketplace offers many integrations.
Cons:
Only eligible with Fiserv merchant accounts.
It can be more expensive than Square.
Tied to the Clover Ecosystem.
Shopify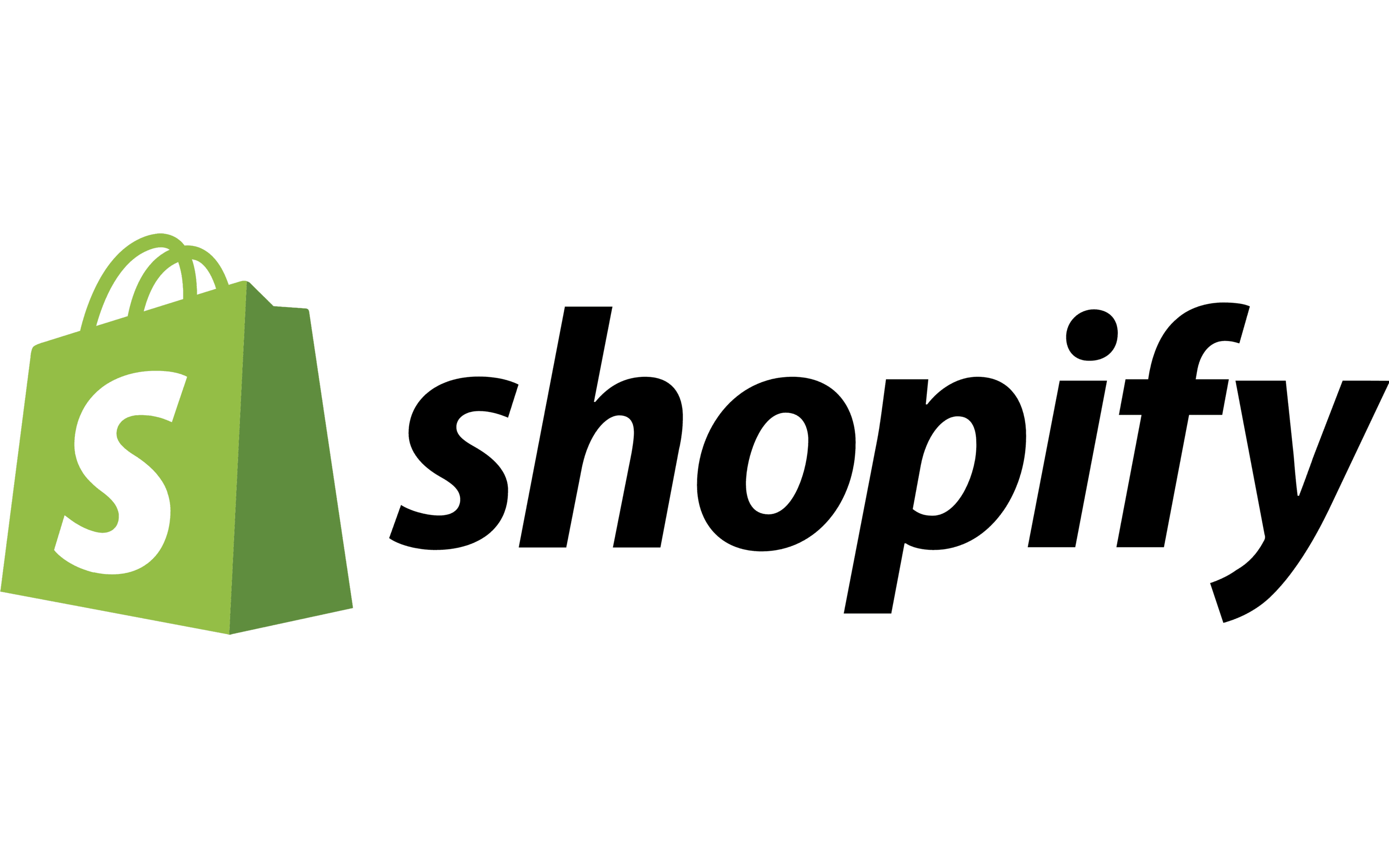 The popular eCommerce platform Shopify also provides an in-person POS solution. It's a good fit for businesses that sell online and have a physical presence.
Shopify really stands out when it comes to selling online. The platform provides tools to create a full online store. Other features include the ability to build automated abandoned cart emails, create custom discounts and promotions, and access the platform's suite of shipping tools and services.
The fact that the eCommerce giant felt the need to expand into POS solutions demonstrates the importance of brick-and-mortar retail. Many modern sellers are developing an omnichannel approach, incorporating online sales, a physical store, and mobile ordering options.
Pricing & Features
Shopify's features include:
Robust eCommerce tools.
Credit card processing.
Shopify POS mobile app.
Mobile invoicing.
Staff login & secure PIN codes.
Detailed analytics and reporting.
24/7 support.
Proprietary hardware but also integrates with third-party hardware.
Create new bar codes or use existing ones.
Comprehensive product organization options.
Pricing:
Hardware: $49 – $229.
Software: $5 – $399/month+.
In-Person Payment Processing Fees: 2.4% – 2.7%.
Online Payment Processing Fees: 2.4% – 2.9% + $0.30.
Shopify offers multiple subscription tiers:
Shopify Starter – $5/month: Only enables selling through social media.
Basic Shopify – $39/month or $29/month billed annually: For a full online store with basic functionality and/or a POS system for in-person sales.
Shopify Plan – $105/month or $79/month billed annually: For running a more complex store. Unlocks staff accounts and some advanced tools and reporting features.
Shopify Advanced – $399/month or $299/month billed annually: Unlocks all advanced features, including international payments.
Shopify Plus – Custom pricing: For businesses with annual sales exceeding $500k.
Shopify vs. Square
Square offers a more comprehensive in-person POS solution with advanced features and tools. In addition, Square is available for various types of business, while Shopify only works with retail businesses. However, Shopify's rates are lower for in-person transactions below $100.
Shopify is the better option for eCommerce as that's the company's specialty. It's a good option for online retailers already using Shopify who want to expand into physical sales.
Shopify Pros & Cons
Pros:
Easy to scale with your operations.
Robust eCommerce tools, including building a full online store.
Integrates selling across multiple channels.
Affordable POS hardware.
Integrates with thousands of apps.
Cons:
Requires a paid monthly subscription – no free plan.
Same account stability issues as Square.
Limited checkout customization options.
Lightspeed Retail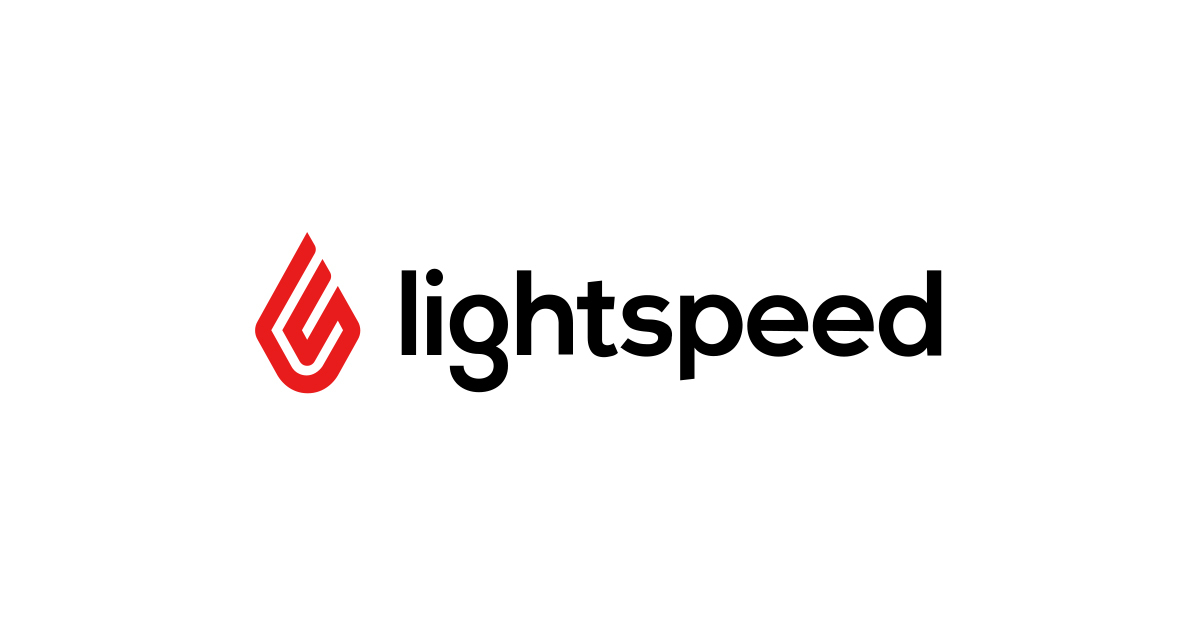 Lightspeed provides a robust all-in-one POS system solution. It's best suited for retail businesses that process a high sales volume. The company features retail tools to manage inventory across various categories.
It also offers Lightspeed Restaurant as a POS solution for food service businesses. Both options are feature-rich and provide 24/7 support.
Pricing & Features
Lightspeed offers the following features:
Robust inventory management, eCommerce, and reporting.
Advanced matrix inventory.
Automated data reports.
Built-in purchase order support.
Automated return management.
Pricing:
Hardware: $49 – $1,000.
Software: $69 – $399 per month.
Card Present Transaction Processing Fees: 2.6% + $0.10.
Card-Not-Present Transaction Process Fees: 2.6% + $0.30.
Lightspeed offers multiple software subscription tiers:
Lightspeed Retail POS Lean – $89/month or $69/month billed annually: Provides a basic POS retail systems for mid to large businesses.
Lightspeed Retail POS Standard – $149/month or $119/month billed annually: Retail-specific POS system with eCommerce and accounting integration.
Lightspeed Retail POS Advanced – $269/month or $199/month billed annually: Advanced POS retail features with loyalty, eCommerce, and accounting integration.
Lightspeed Restaurant POS – Up to $399: For restaurants.
Lightspeed vs. Square
Both Lightspeed and Square are excellent POS options, but Lightspeed offers more robust tools and features. However, Square is less expensive.
Deciding between the two depends on how many features and integrations you need. Lightspeed is the better option for medium-to-large businesses that process high sales and inventory turnover.
In addition, Lightspeed is compatible with most merchant account providers. You could potentially negotiate lower hardware costs with a third-party provider and use Lightspeed's software rather than purchasing expensive proprietary hardware.
Lightspeed Pros & Cons
Pros:
Advanced POS system & features.
Compatible with various merchant accounts/payment processors.
Excellent inventory management options.
Provides eCommerce tools.
Cons:
Costly subscription plans.
It may not be suitable for some small businesses.
Has a steeper learning curve than Square.
Limited offline functionality.
Stripe

Stripe is one of the leading online payment systems available, and it released Stripe Terminal to facilitate in-person POS payments. However, it really stands out for its online options, making it a good fit for businesses that are primarily online but need limited in-personal sales capabilities.
Pricing & Features
Stripe's main features include:
It lets you customize in-app checkouts.
Online payments.
Provides hosted checkout pages with easy setup.
Compatible with recurring billing, subscriptions, membership, and payment plans.
It's possible to receive funds on a two-day rolling basis.
Lets you choose a weekly or monthly deposit schedule.
Pricing:
Hardware: $59 – $249.
Software Subscription: $0 – $10 per month.
Payment Processing Fees:
eCommerce: 2.9% + $0.30.
Touchless: 2.9% + $0.30.
Virtual Terminal: 2.9% + $0.30.
Card Present Transactions: 2.7% + $0.05.
Keyed-In Transactions: 3.4% + $0.30.
ACH: 0.8% ($5 cap).
Stripe vs. Square
Stripe is strictly a payment processor, whereas Square provides a full POS system platform. Both options offer a free payment processing plan, but only Square has fully integrated POS software.
Square offers chargeback protection, while Stripe charges $15 per chargeback. Stripe is more suitable for online-only small businesses.
Stripe Pros & Cons
Pros:
Available plans without a monthly software subscription.
No long-term contract or cancellation fees.
Accepts a wide range of payment options.
Fully customizable with open APIs.
Cons:
High transaction processing fees.
Limited in-person POS features.
Requires technical skills for setup.
Must purchase a $59 card reader.
SumUp

SumUp is a payment service provider similar to Square or PayPal that offers in-person payment processing. Merchants can use the SumUp mobile card reader and the SumUp app.
It doesn't offer an eCommerce option. Instead, users must key in card-not-present transactions using the virtual terminal. However, it does provide affordable equipment and processing fees, making it a viable option for retail-only small businesses.
Pricing & Features
SumUp's features include:
Mobile payments.
Digital invoicing, refunds, and dynamic tip processing.
Easy 2-step setup.
No long-term contracts.
Affordable card reader.
Pricing:
Hardware: $39 – $128.
Software Subscription: No monthly fee.
In Person Transaction Processing Fees: 2.75%.
Virtual Terminal: 3.25% + $0.15.
Mobile: 3.25% + $0.15.
Gift Card: 3.25% + $0.15.
Invoice: 2.90% + $0.15.
SumUp vs. Square
SumUp doesn't include all of Square's features and services, but it's an affordable and easy-to-use option for businesses that only need a mobile POS. Its versatile card reader accepts contactless, chip, swipe, and PIN payments for only $39. It's best for businesses that don't have frequent credit card transactions.
SumUp Pros & Cons
Pros:
Free payment app.
Affordable card reader with versatile payment options.
Excellent for low-volume businesses.
Easy setup.
Cons:
Limited features.
Account stability issues.
Doesn't have an eCommerce option – key-in payments only.
Helcim

Helcim is a full-service merchant account provider that offers flexible contract terms, transparent pricing, and few additional fees. It provides all basic merchant services that meet most small business needs.
Payment processing includes debit and credit cards, ACH transfers, payment links, QR code payments, and online invoicing. It offers various proprietary services, including an integrated payments platform that can process in-person or online transactions.
Pricing & Features
Helcim's features include:
Two credit card readers.
Full-service merchant accounts.
Interchange-plus pricing.
Multicurrency payment processing.
Free eCommerce sales tools.
Sales management across multiple channels.
Recurring billing and subscription management.
Pricing:
Hardware: $109 – $349.
Software Subscription: $0.
In-Person Transactions: Interchange plus 0.1% – 0.3% + $0.05 – $0.08.
Online Transactions: Interchange plus 0.2% – 0.5% + $0.10 – $0.25.
Domestic ACH/Wire Transfer: 0.5% + $0.25.
Helcim vs. Square
Helcim provides similar pricing to Square (including no monthly payment), but it offers the stability of a true merchant account. Helcim's interchange plus pricing will save money for higher processing volumes compared to Square. It's a good fit for business owners looking for an affordable merchant account and POS system.
Helcim Pros & Cons
Pros:
No monthly fee.
Costs decrease with higher volume.
Excellent customer support.
Provides true merchant accounts.
Cons:
Not cost-effective for low-volume businesses.
No high-risk merchant accounts.
Expensive mobile card reader.
Fewer back-office integrations.
Honorable Mentions
Other POS Systems to consider that didn't make this list include:
Pay Anywhere.
CDG Commerce.
National Processing.
Payment Depot.
Toast.
When should I use an alternative to Square?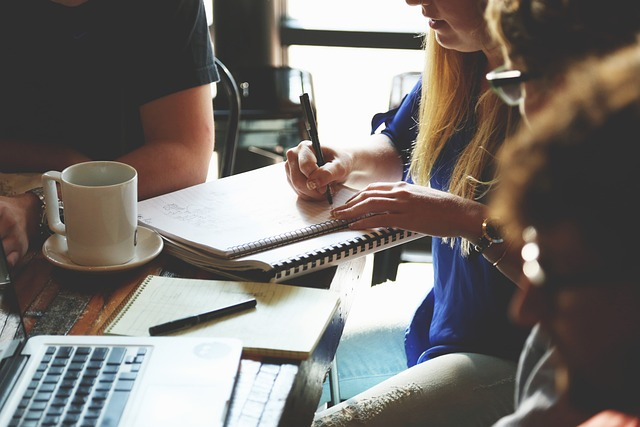 Square is one of the best small business mobile POS systems available for retail or restaurants. It features payment processing, a mobile POS system, and much more.
The service is about as much as you can ask for from a free POS system. However, its jack-of-all-trades approach means it lacks some of the advanced features that some businesses may require.
You might need a Square alternative once your business starts to grow beyond what the company provides. Here are some instances where you might need an alternative to Square.
Adding Locations or Expanding Inventory
Square offers some inventory management tools but lacks advanced features. Businesses that expand to include additional locations or more robust inventory might need a robust POS inventory management option.
Higher Sales Volume
Businesses that exceed $5,000 per month in sales volume might find Square's rates too expensive. Getting a dedicated merchant account could lower transaction processing fees for high-volume sales. Square's pricing is best for businesses processing less than $5k/month in sales.
Switching Payment Processors
If you recently switched your payment processor, you might want a more sophisticated POS system than Square.
eCommerce Upgrades
Square provides a strong eCommerce solution, but it might not be best for high-volume online sellers. Other platforms offer more advanced tools and reporting.
Frequently Asked Questions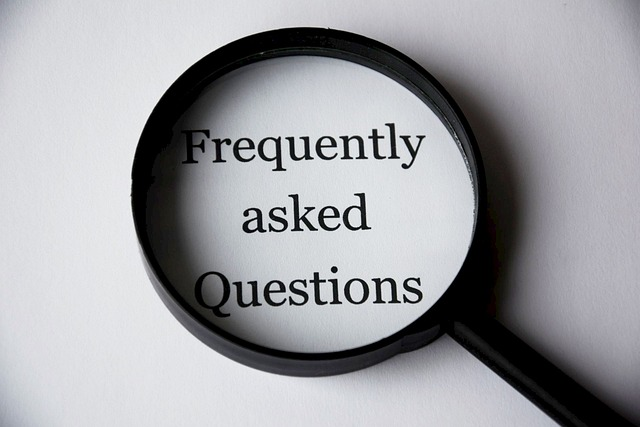 Here are the most common questions about Square alternatives.
What Square Alternatives are Best for Retail?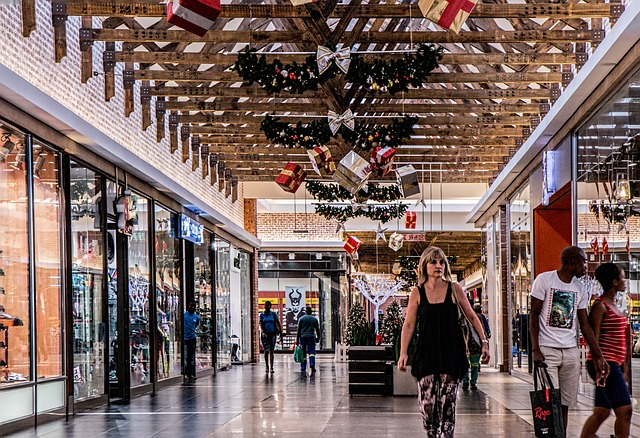 Retail businesses likely need a POS system with similar pricing and the same contract flexibility Square offers. In addition, retail businesses need affordable payment processing hardware that is EMV-compliant and supports NFC-based payment methods.
The top retail competitors that offer these options are Clover, Lightspeed, and Helcim. Clover and Lightspeed may have higher costs but offer more robust features and tools. Helcim provides a true merchant account and can be more cost-effective than Square for higher sales volumes.
What Square Alternatives are Best for eCommerce?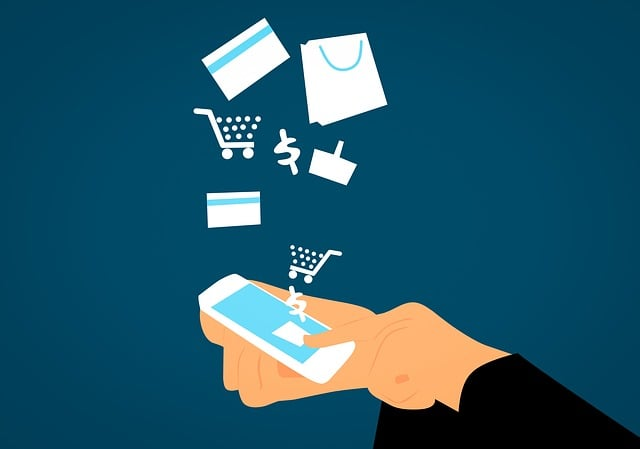 Square is one of the leading options for eCommerce, but Shopify is probably the top of the field. While it does require a monthly fee, it provides a powerful all-in-one solution.
PayPal is another excellent eCommerce option. It's better suited for businesses that don't require advanced features.
Is Square the Most Popular POS Provider?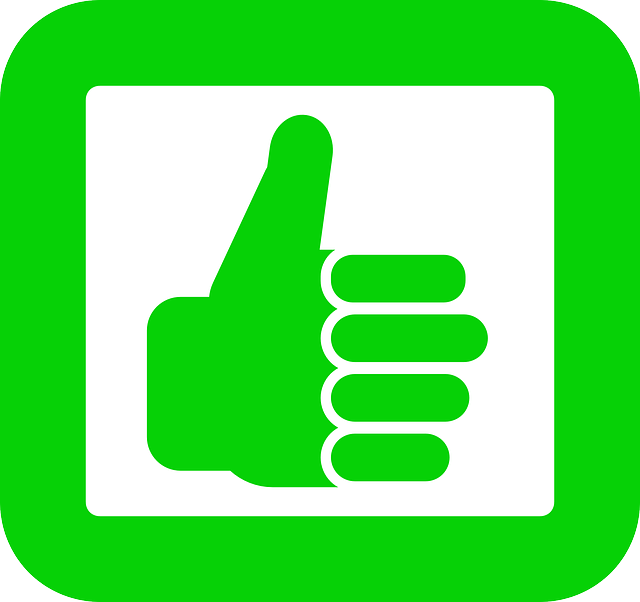 Square is one of the most popular POS providers for small businesses. It's very reliable, low-cost, and easy to use. The lack of a monthly fee makes it a top option for small business owners.
While it's considered one of the top providers, it's difficult to assess which is actually the "most popular." That's because so many businesses have specialized needs where another competitor makes more sense.
Who is Square's largest competitor?
Square has many competitors, so determining which is their largest is difficult. Its main competitors include PayPal Zettle, Clover, Lightspeed, SumUp, and Shopify.
What should I look for in a POS System?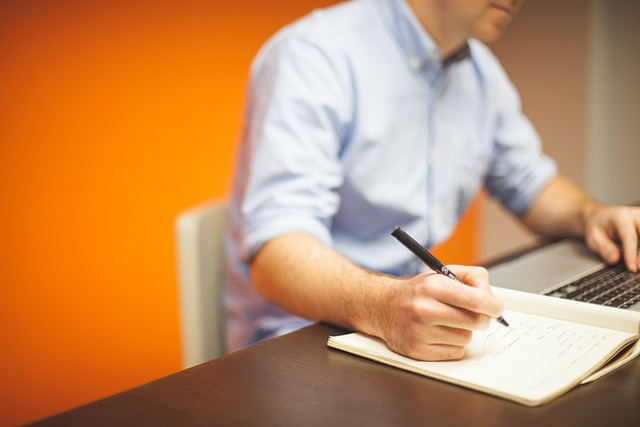 A sound POS system should make your life easier by simplifying daily operations, including automatic processing, and being relatively easy to use. It would be best if you also looked for affordable options.
Here are some of the critical considerations when evaluating POS systems.
Ease Of Use: Your POS system shouldn't require being a programmer to install and set up. The system should be user-friendly and not require constantly reading the manual or calling support.
Hardware: Ensure the POS provider includes the hardware your business needs. Smaller businesses might only require a card reader and mobile tablet. High-volume retail stores might need multiple registers, barcode scanners, payment processors, and self-checkout screens.
Software: Each provider's software will come with various benefits and drawbacks. Choosing the right one depends on your needs. For example, you might need software that integrates smoothly with your existing accounting software and CRM. Or, if you don't have those already, you might want software that includes accounting and employee management.
Integration: As mentioned, you might want POS software that integrates with your existing business management apps. Check to see what integrations are available.
PCI Compliance: Ensure your POS system follows security protocols consistent with payment card industry (PCI) standards. In addition, look for providers that offer end-to-end encryption and data tokenization.
Automation: Quality POS systems include automations that reduce manual inputs. For example, look for programs that update inventory based on logistics and supply chain information.
Industry Experience: It's also a good idea to check if the POS provider has experience servicing businesses in your industry.
Cost: One of the most important considerations is cost. You want to ensure that you can afford the service. It's a delicate balance between finding the lowest cost option that also provides the essential tools and features you require.
Features: The available features can vary significantly between POS providers. Some essential features to consider include:
Inventory tracking & management.
Invoicing & billing.
Return & refund processing.
Employee schedules.
Data & analytics.
Reporting: Another key feature to consider is the available reports.
Support: Consider the support options available and what times support is available. For example, a company that only offers Mon-Fri support might not be a good fit if weekends are your busiest sales days.
Reviews & Reputation: Research the company before signing any merchant agreements. Look at how long it's been in business and if POS systems are its primary focus. Read user reviews from your small business peers.
How do I lower Credit Card Processing Fees?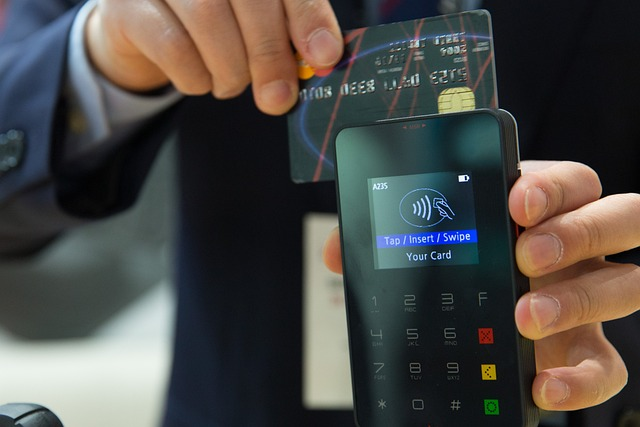 Lowering your credit card processing fees starts with understanding your business's needs. Evaluate the type of business you have, the channels you sell from, and your monthly sales volume (in dollars).
Small businesses with low sales volume benefit from predictable pricing with no monthly fees. Larger businesses or those with high sales volume can save costs with wholesale interchange plus pricing, even if it requires a monthly subscription fee.
Are there free Alternatives to Square?
Square doesn't have a monthly fee, and its transaction processing rates are reasonable. Other Square competitors offer a free account, but all POS providers charge transaction fees. However, PayPal Zettle lets merchants accept in-person payments at no extra cost.
What are my financing options for Square POS Alternative?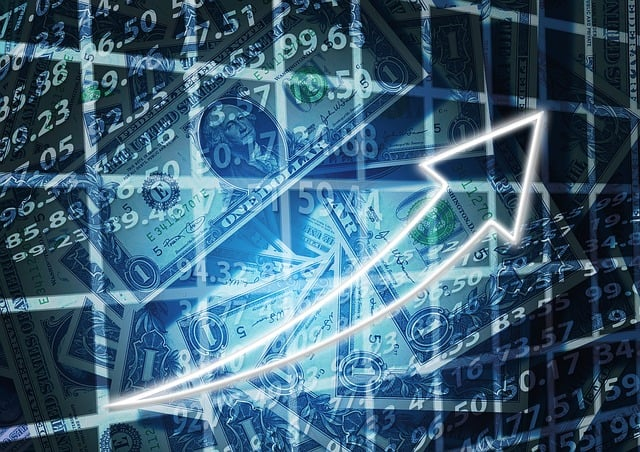 In a perfect world, the POS system pays for itself by allowing your business to process more transactions at faster speeds. However, some business owners run into the catch-22 of not having the capital to invest in a robust system to unlock higher sales and more efficient processes.
Fortunately, various short-term funding options could help you overcome that initial hurdle. In theory, you'd take out a short-term business loan or alternative funding solution to invest in the system and then rapidly repay it once you've increased your revenue by processing more sales.
Not only could some of these solutions help with the investment in the POS system, but they could also help you purchase more inventory and hire additional staff to fuel the increase in sales. Some more accessible short-term solutions include merchant cash advances, revenue-based loans, or other working capital loans.
Credit-challenged business owners could also consider a bad credit business loan. Another option is equipment financing, which can pay for the POS system hardware or even software in some cases.
You might also be interested in one of the following small business loans:
Square POS Alternatives – Final Thoughts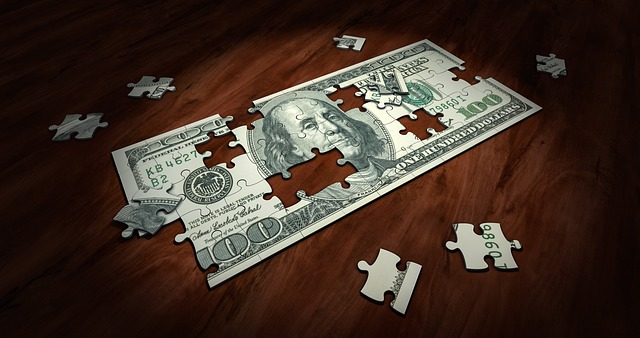 Square is an excellent option for most small business merchant needs. It provides affordable payment processing with flexible plans and no monthly fee.
While the service can cover most general retail, restaurant, or other merchant requirements, it lacks some features and tools. Square might meet your needs initially, but expanding businesses might need to upgrade to a full-service merchant account provider and POS system.
Contact us if you have more questions about Square POS alternatives or to apply for a small business loan. Our alternative business funding experts can help you find the most suitable financing options for your business needs.