Finding new paying clients is a top priority for any small business or entrepreneur — it's also a major challenge.
One highly effective way businesses gain better visibility to their target audience is through meticulous business listing management. By ensuring consistent and accurate online listings, businesses can build their online presence, increase local search rankings, and captivate potential customers.
In this guide, you'll learn exactly how you can take total ownership of your business listings with optimal business listing management methods. 
What is Business Listing Management?
Business listing management is the process of making sure your company's information is consistently and accurately represented across all digital listing platforms. These include directories, search engines, social media platforms, review sites, and more. 
Your goal with business listing management is to provide potential customers with correct and congruent details about your business, such as:
Name
Address
Phone number
Hours of operation
Products and services
Photos, videos, and other media
But it's not just about static information. Maintaining business listings involves actively monitoring, updating, and responding to any changes or reviews related to your business. Examples include new products and services, menus (for restaurants), and video tours. 
The Importance of Business Listing Management
Almost half of all Google searches use local search to discover a business. Consumers rely heavily on online data and directories to make informed purchasing decisions. The "near me" phrase has jumped in usage in recent years. 
This makes managing your business listings an absolutely critical part of your business procedure if you're to establish trust, improve local search and online visibility, and attract more paying customers. 
There are four main areas where business listing management helps achieve this goal:
Be found in local search results
Most consumers see the first listings in local search engine results like Google, Bing, and Apple. Ranking on top here is critical since they net 24% of all clicks, and 92% of users choose businesses on the first page of the local search results page. 
This illustration by Brian Dean of Backlinko breaks down what's seen in a local search on Google. Business listings influence both local and organic search results for a local business.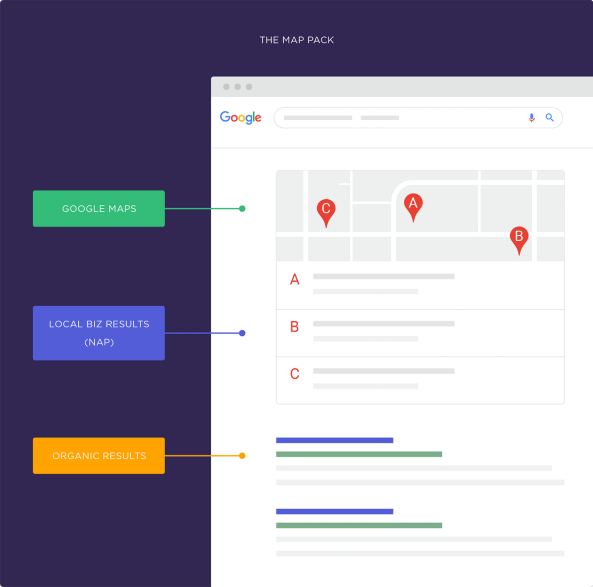 This doesn't include the Knowledge Graph, where Google surfaces review excerpts, helpful facts, and social media channels. But generally, this gives you an idea of where business listings are commonly shown. 
We suggest claiming and optimizing your Google Business Profile, Apple Maps listings, Yelp listing, and other directories. Google My Business integrates with Google Search and Maps to display your business info and map location to nearby searchers.
Similarly, having a claimed and updated Apple Maps listing helps you appear in local iOS search results. Monitor your listings on Bing Places as well to maximize search engine visibility.
Appear on relevant directory sites
The fact is that 94% of consumers have used a directory site to learn about a local business within the last year.
With millions of monthly visits, having optimally categorized and updated listings on Yelp, Yellow Pages, Yahoo, and other business directories related to your business is essential for local marketing and discoverability.

Manage your online reviews
Many consumers trust online reviews more than personal recommendations. That means that user-generated reviews on Facebook, Yelp, and, in particular, Google are crucial to your online visibility. 
Monitoring and promptly responding to customer feedback helps manage your online reputation. With advances in search engine optimization (SEO) and Google's reliance on "authoritativeness" in its algorithm, positive reviews now signal quality to search engines. 
This improves the ranking on search engine result pages (SERPs). Staying on top of reviews on the most popular sites for your industry helps improve visibility and customer experience. 
Here's an example when looking for reviews about Nextiva. Not only did we earn the top organic spot, but our business listing has been expanded with other additional info for visitors. This additional "real estate" enhances our company's visibility in search.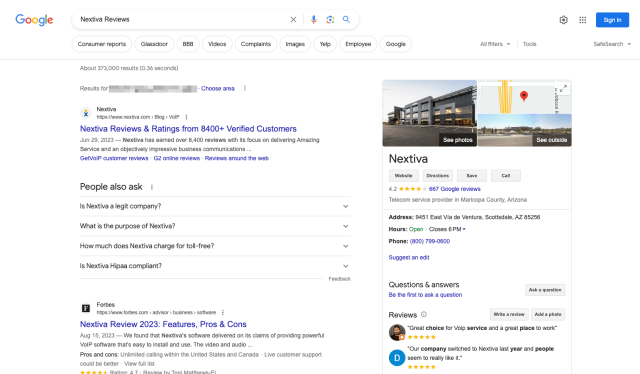 Pay attention to voice search results and featured reviews as well.
For example, "Hey Google, what A/C repair company is open now?" Google would aggregate these insights from local business listings and the user's location and suggest a couple of top-rated brands. 
Maintain up-to-date listing information
Ensuring all information is correct across your directory listings and maintaining up-to-date listing information is crucial. 
In fact, finding incorrect information on a business listing stopped 63% of consumers from using that business. Plus, 85% of consumers find incorrect or incomplete information in directories, making managing online listings difficult. Remember, consistent business information is essential for proper business listing management. 
Set a reminder to review your name, address, phone number, business hours, and other essential listing details every quarter to catch any discrepancies or necessary updates.
Steps to Manage Your Business Listings
It's clear that effective local business listing management is essential to online visibility, establishing customer trust, and finding new clients. 
With this in mind, you need to approach local listing management as an ongoing process of optimizing and updating information to make sure your local SEO strategy is effective and profitable. 
Here are the key steps to an effective business listing management plan: 
Step 1: Audit your existing listings
Tracking all the places you are found online (your "local citations") across all business locations is the first step in your business listing strategy. 
Open an Incognito (or private) browser window. This helps you see a less personalized set of search results based on your past searches. 
Audit where your business is currently listed online. Search for your business name and keywords across search engines, directories, and review sites. Create a spreadsheet of your listings so it's easy to track in the future. 
Look for duplicate listings or outdated information that could be consolidated, updated, or optimized. 
Step 2: Claim and optimize listing profiles
For any listings you don't yet control, go through the process of claiming or creating a profile. You may need to provide documentation for verification purposes, such as a utility bill.
For Google, this means verifying your Google Business Profile. Optimize your profile completely by adding photos, descriptions, services, and other details searchers want to know.
Follow the same process for Apple Maps, Bing, Facebook, and any important vertical directories. Consistent, robust profiles help conversions and establish a solid online presence.
Step 3: Expand your listing footprint
Once your core listings are claimed and optimized, expand your listings to any relevant directories for your location and niche. Ensure you continue adding new directory listings to your tracking spreadsheet to help with future listing management. 
Businesses like restaurants, hotels, gyms, salons, and professional services should aim for 50+ high-quality local directory citations. The broader your local listing footprint, the better.
Step 4: Enable real-time updates
The more listings you have, the harder it is to keep them all updated and congruent. This is why enabling real-time updates across your listings makes your life far easier and ensures accurate information across your listings. 
Achieve real-time updates by connecting your listings to your website and business data sources. You can do this with API integration to automatically sync changes to names, addresses, phone numbers, menus, or services.
Step 5: Monitor and respond to reviews
Managing reviews protects your reputation, which is what online business listings are all about. 
Checking review sites regularly and promptly responding to customer feedback cultivates positive experiences and encourages customers to leave more reviews.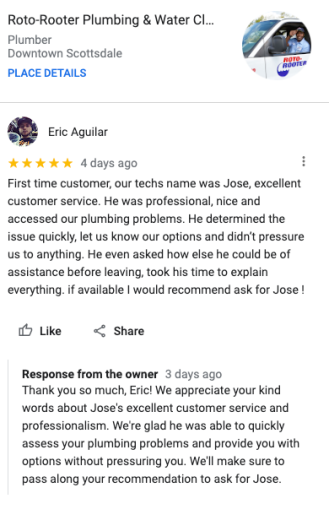 Politely addressing constructive criticism improves perception and allows you to share your side of the story! Also, monitoring your reviews allows you to report any false or defamatory reviews for moderation. 
Business Listing Management Tools and Services
Upon reading the above processes for managing your online business listings, you've undoubtedly thought, "This looks like a lot of work." 
It is. 
Manually monitoring dozens, if not hundreds, of online listings across multiple search engines, directories, social media platforms, and review sites is time-consuming, tedious, and error-prone.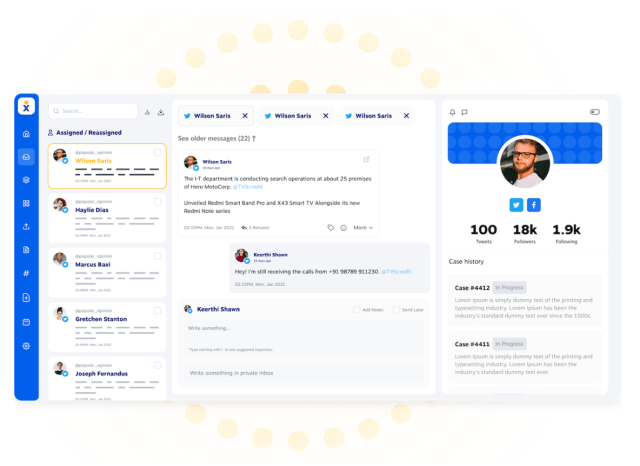 This is why most businesses use a business listing management tool to automate much of the heavy lifting. 
All-in-one tools
All-in-one tools are a great solution for any business or entrepreneur looking to offload their business listing management responsibilities and free up hours of their time. 
Robust all-in-one local listing management tools like Nextiva, Moz Local, and Semrush provide:
Listing monitoring across search engines, directories, social media, and review sites
Alerts for inconsistent, duplicate, or incomplete listings
Bulk profile claiming and updating
Real-time sync through API connections
Review monitoring and response templates
These solutions combine listing optimization, reputation management, local SEO, and analytics in one dashboard. They'll save you hours per week managing listings.
Specialized tools
Some businesses, such as startups, small businesses, and solo entrepreneurs, won't need or won't be able to afford the comprehensive services of all-in-one business listing management services. 
In such cases, specialized software tools and managed listing services, which focus on specific aspects of listing management, can be good alternatives. 
These include:
Listing management: Tools like Yext help claim and update listings across key directories
Review management platforms: Tools like Nextiva or Birdeye to monitor and respond to reviews
Marketing agencies: Ongoing monitoring and updates across channels based on their talent and software. 
After starting with one of these specialized options, scaling to an all-in-one platform is always a viable choice later.
Outsourcing services
If you want to fully outsource listing management, hiring a local digital marketing agency or freelancer to handle it is possible.
Agencies update and monitor listings across channels and provide regular reports and recommendations. Small business owners can focus on running day-to-day operations without spending valuable hours on tedious business listing tasks.
Business Listing Management Best Practices
It should be clear that consistently monitoring and updating your online business profiles reaps major dividends for local visibility, reputation, and reaching potential customers. 
Whether you choose to manage your business listings yourself or whether you opt for an outsourced option, it's best practice to ensure you or your provider are continuously doing the following: 
👉 Use a listing management tool
Automating profile monitoring, updating, and reporting through all-in-one management platforms saves time and tracks online reviews the instant they're published. This should be one of the first investments for multi-location or online-based businesses.
👉 Optimize key details like business name, address, phone number
Critical listing details like your business name, address, location data, and primary phone number should be consistently accurate and synced across all listing sites. This helps citation consistency and local SEO authority.
👉 Maintain a consistent NAP across directories
Name, address, and business phone number (NAP) data is the fundamental information of your business listings. Ensure this is correct and consistent across all online directories, as inconsistencies confuse search engines and customers.
👉 Respond professionally to all online reviews
Being attentive, polite, and constructive in responding to customer feedback online enhances your brand and local reputation. Strive to resolve complaints and encourage positive remarks. 
Some reviews with constructive criticism might also be highly valuable to your operations. Pay attention to what your customers say, and if you see an opportunity to act on their feedback, doing so can help improve your business presence. 
👉 Update listings whenever you make business changes
As you add or change locations, hours of operation, menus, or other details, immediately update listings through integrated APIs or manually for isolated platforms. Don't let stale business info cost you customers.
For local businesses, specify if you're open or closed on holidays. Google wants to direct people to companies that confirm they're open.
👉 Monitor local search results regularly
Search for your business name periodically to check positioning in local pack rankings. Lack of visibility likely indicates listing errors or local SEO gaps that need to be addressed.
Staying on top of your business' online profiles and reviews ensures customers can find accurate info and engage with your brand digitally. With the right tools and discipline, small businesses can maximize their local visibility through listings.
Business Listing Management FAQs
What should be included in a business listing?
A business listing should include all business information, such as the business's name, address, phone number, hours of operation, website URL, a brief description, and relevant categories or services offered. Reviews, photographs, and customer comments also help make a review more complete and engaging. 
What are the three most common types of listings?
The three most common types of listings are local directories (e.g., Google Business Profile and Yelp), industry-specific directories (like TripAdvisor for travel), and social media business profiles such as Facebook Business Pages.
What makes a business listing stand out?
A business listing stands out with high-quality images, comprehensive and up-to-date information, and positive customer reviews that reflect exceptional service and credibility. 
Go beyond the minimum. Consider these third-party business listings as mini landing pages that can captivate visitors. Be bold in your messaging to prompt a double-take and make visitors curious about your brand.
Upload or link to video tours and case studies to unmistakably showcase why you're the best choice.