From connecting over your "founder's story" to interacting with trustworthy micro-influencers, here are 18 answers to the question, "What are your most effective tips for selling more products on Instagram?"
Tips from influencers for selling on Instagram
1. Share your "founder story"
It may seem counterintuitive to talk about yourself rather than the benefits of your products, but people connect with people, and they are far more likely to buy into you and your story than just a product.
Share the story of how you started your business, the journey you went on to get where you are today and build connections online. Once people are invested in you and your story, they are more likely to invest in your products.
Jodine McIntyre, Social Media Trainer, Social Smarty
One of the biggest forces that drive relationships on Instagram is its dynamic and unstoppable qualities that build and sustain communities. Community growth leads to more engaged consumers, which allows for a healthy room for the exchange of ideas that turns into sales.
Use your analytics to develop better listening skills. Be where your consumers are when and how they need you to be. More importantly, remember the power that your consumers are giving you as they follow you on their journey to a purchase. This should guide you to produce more informed and service-oriented content that handles the trends and culture that you shape and the larger society that you contribute to and influence.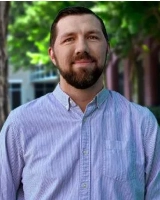 Tristan Harris, Demand Generation Senior Marketing Manager, Thrive Agency
3. Gamify an Instagram auction
If you want to sell more products on Instagram, then do a live auction. People will enjoy competing for the winning bid on an item.
Every bid on your product is a vote of confidence in its validity and value, which drives more engagement. Spectators of your auction will find joy in watching people compete for products and may enter the bidding as it progresses. Spectators and bidders will comment with their bids and opinions, which further drives engagement.
If you run an online auction on a regular basis, such as once a week at a certain time of day, you'll gradually build an audience around the activity. They'll share their stories with others, and before you know it, your Instagram following will grow.
From there, you can put more products in front of people, both in your auction and outside of it. Be sure to have a link in your bio that sends people to your website, too, in case they don't want to wait for the auction to happen.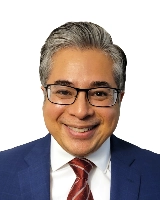 Dennis Consorte, Digital Marketing and Leadership Consultant for Startups, Snackable Solutions
4. Create product tutorials
Create tutorials and video demonstrations on how to use your product. It will show the value of your product and provide potential customers with an easy way to learn more about what you offer.
Videos give customers a visual aid that can help them understand how your product functions and works in their lives. Additionally, these tutorials can be shared on other platforms, such as YouTube and Twitter, to reach an even wider audience.
By providing helpful information about your product through tutorials, you can increase customer confidence and interest in what you offer.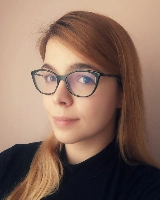 Kate Wojewoda-Celinska, Marketing Manager, Spacelift
Instagram isn't just a space to promote products and share updates. If you're a US business with access to Instagram Checkout and Live Shopping, the social media platform is also a DTC powerhouse. By creating Live Shopping events, you can deliver real-time, shared experiences to followers and enable frictionless, in-platform purchasing.
It's like TV shopping for the internet era. You can use events to build hype around limited releases, boost new product launches, and surprise followers with exclusive offers. During an event, you can show product features, interact with fans, and partner with influencers to create memorable mobile experiences that drive immediate sales.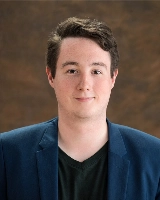 Chris Martin, Chief Marketing Officer, FlexMR
6. Host targeted giveaways and contests
If you're looking to increase your sales on Instagram, one great tip is to host giveaways or contests. By doing this, you gain exposure for your product and can get people interested in it at the same time.
You can also gain valuable insights about your target customers by using surveys and polls to find out the types of contests that interest them, which can help you tailor your product offerings to the right audience. Be sure to create engaging and informative content on your page to showcase your current promotions.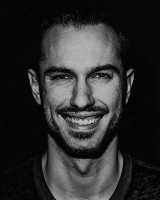 Victor Mathieux, Co-founder and CEO, Miracle Brand
7. Take advantage of Instagram's ad features
One dominant strategy to sell more products on Instagram is to make use of its powerful retargeting ads functionality. It can be incredibly cheap to advertise to people who have engaged with your page or spent time on your website within the last seven days, but who also haven't made a purchase during that period.
Instagram lets you run targeted ads to people based on their personal interests while showing the most relevant product recommendations for them as an individual. We can run ads in stories, as well as in the main feed in multiple formats.
Online retailers and ecommerce brands are seeing an excellent ROI on Instagram retargeting ads currently in 2021. The best combination seems to be engaging, unique organic content posted regularly and backed up with an extensive retargeting ad strategy.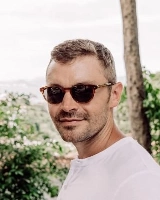 Ryan Turner, Founder, Ecommerce Intelligence
8. Collaborate with highly trusted creators who love your product
I help build a UGC platform, and we see lots of engagement happening around user-generated content and content that highly trusted creators provide to their followers on Instagram. Well-targeted Instagram Ads work as well, but the ROI of having a truly popular product sponsored by a well-trusted Instagram influencer is much higher.
The crucial part of this strategy is the ability of brands to connect with the most relevant and niche content creators willing to use their product in their everyday lives. And this means they need to 'befriend' them early on and collaborate in various ways.
Once the creator is genuinely in love with how the product helps them and, of course, sees a monetary opportunity, it can be the perfect match for a long-term collaboration.
In summary, to sell more on Instagram, you will need to identify influential creators who have a genuine need for your product and possess a powerful level of credibility and trust with their audience.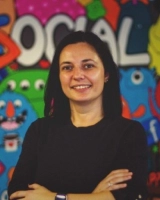 Katerina Bojkov, Head of Growth, EmbedSocial
9. Navigate to your purchasing site
Setting up a proper web page that is linked to from your Instagram profile is your only way to actually have people purchase from you through this social media platform.
As you probably know, you can't add links in Instagram texts and comments, so you need to have people navigate from your profile to a place where they can purchase. You've probably seen many posts that state "Link in bio," which is how most brands are pushing visitors from their Instagram to an actual web page. You'll have to do something similar in order to convert on posts.
You can set up a specific page on your web page that allows customers to seamlessly shift from one place to the next, or you can use platforms like Linktree to help convert on leads captured via Instagram.
Whatever you choose, the goal is the same: get visitors from Instagram to a place where they can actually make a purchase. It's crucial for selling on Instagram.
David Curtis, Founder and CEO, Blue Pig Media
10. Provide a product experience with Instagram Stories
I would say stories. Your stories should engage and provoke or generate a reaction from your followers. Featuring the product in a story and telling how that product solves problems through creative storytelling with a bit of engagement value goes a long way.
For example, if you are selling luggage, show people your luggage while you travel and experience the world. Do a story or go live while packing your bags and talk about your favorite travel destinations or the place you are traveling to and why.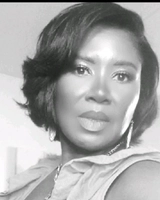 Amore Philip, Director of Public Relations, Apples & Oranges Public Relations
11. Automate client service with direct messages
One method would be to automate client service with direct messages. More customer assistance inquiries will come via your DMs as a result of the increase in sales interactions on the site. The number of messages may overwhelm any account owner or support staff.
Fortunately, you can quickly respond to clients and increase your online sales by using automation solutions like ManyChat. By automating client service with direct messages, businesses can engage with their clients in real time, 24/7. This can increase customer satisfaction and build brand loyalty, as clients feel more connected to the business.
Automating client service with direct messages on Instagram will help businesses save a lot of time. Furthermore, by setting up automated responses to common inquiries or frequently asked questions, businesses can quickly and efficiently respond to their clients' needs without having to manually respond to each message.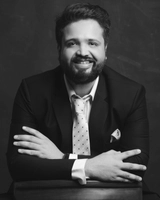 Himanshu Sharma, CEO and Founder, Academy of Digital Marketing
12. Interact with your followers
One tip for selling more products on Instagram is to engage with your followers and potential customers through comments, direct messages, and stories. By responding to comments and direct messages promptly and thoughtfully, you can show your followers that you value their input and are committed to providing excellent customer service.
Responding to comments and direct messages can also provide opportunities to address questions or concerns that potential customers might have about your products, which can help to ease any doubts or hesitations they may have about making a purchase.
Ultimately, by engaging with your followers and potential customers on Instagram, you can build a loyal community of supporters who are more likely to make a purchase and recommend your products to others, leading to increased sales and business growth.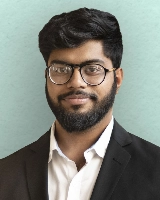 Shaurya Jain, Founder, Attention Always
13. Develop a hashtag strategy
Smart use of hashtags will improve your product visibility, expand your audience, and ultimately boost your sales. Avoid using random hashtags; instead, incorporate them into your social media strategy. Rotate relevant hashtags, analyzing their performance much as you do with content.
To find trending and popular hashtags, use generators but avoid using too many top hashtags. Top-searched hashtags are highly competitive; take a similar approach as you do with keywords and balance their difficulty.
Geoffrey Bourne, Co-founder, Ayrshare
14. Stick with high-quality visuals
One tip for selling more products on Instagram is to focus on creating high-quality visual content that showcases your products in an attractive and eye-catching way. This could include professional photos, videos, or even user-generated content that features your products in real-life situations.
Additionally, you can use Instagram's various features, such as Instagram Stories, Reels, and IGTV to engage with your followers and provide more information about your products. Use hashtags and captions to make your content more discoverable and to reach a wider audience.
It's also important to build relationships with your followers by responding to comments and direct messages promptly, and by sharing behind-the-scenes glimpses of your business to help create a sense of community and trust. By building a strong online presence and engaging with your audience, you can increase the likelihood that people will buy your products and recommend them to others.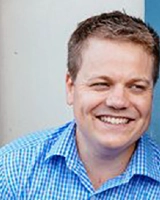 Matthew Brandenburg, CEO, Brandendo
15. Leverage Instagram Live
Instagram's Live feature allows you to connect with your audience in real time and create an interactive and engaging experience that can lead to increased sales.
To use Instagram Live effectively, it's essential to plan your content and create a schedule that your audience can expect. You can use Instagram Live to showcase new products, answer customer questions, and provide exclusive behind-the-scenes access to your brand.
During the live stream, encourage viewers to ask questions, provide feedback, and take part in polls or giveaways. This helps create a sense of community and encourages viewers to engage with your brand on a deeper level.
The reason this approach works is that Instagram Live creates a unique opportunity to connect with your audience in a more personal and authentic way. By using interactive features, you can build a relationship with your audience and get real-time feedback on your products.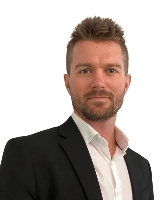 Nick Cotter, Founder, newfoundr
16. Lean on User Generated Content (UGC)
One effective strategy to sell more products on Instagram is to leverage User Generated Content (UGC) to showcase your brand's products and authentically engage with potential customers. UGC refers to content created by users of your products, including product demos, hauls, reviews, before-and-afters, and more.
By featuring UGC on your Instagram account, you can create an immersive and relatable shopping experience for your followers. Unlike traditional advertising, UGC feels more genuine and authentic, providing a more effective way to build trust with your audience. When using UGC, try to avoid overly produced or scripted content, as this can undermine its credibility.
To make the most of UGC, tag your products in your posts, making it easy for followers to make purchases directly from your social feed. Additionally, if content creators are posting to their own feed, make sure they tag your profile to take advantage of free cross-promotion.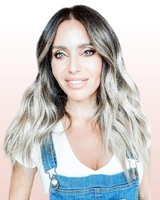 Toccara Karizma, CEO, Karizma Marketing
17. Make your content easy to understand and purchase
Focusing on producing visually appealing material that presents your items in a genuine and relatable way is one effective Instagram marketing technique. Including lifestyle photos, behind-the-scenes looks, and user-generated content that highlights the benefits of your products will help you do this.
To help potential customers find your content, it's also critical to use relevant hashtags and location tags. To expand your audience and build your credibility on the platform, you can also partner up with influencers or brand ambassadors who have a relevant and engaged target market.
Making the purchasing process simple and easy is another essential element of selling on Instagram. Make use of Instagram's purchasing tools, such as product tags and links on your profile, to make it easy for buyers to order items. We can increase customer satisfaction by giving customers simple explanations of products and price information.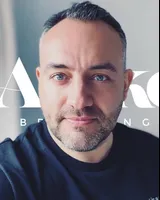 Jay Kingman, Founder, Aniko Branding
18. Test micro-influencers and whitelist their accounts
Instagram can be a tremendous source of sales for your business, but most people don't like being pitched products through the company's ads—they like seeing products being used by people they follow. That way, it's more of a subtle recommendation rather than a hard pitch.
The best way to achieve that is to reach out to micro-influencers (those that have smaller but more engaging audiences) and have them create content with your brand. It's not as expensive as the big influencers (many will just do it for free product) and it helps get the brand out there.
Then, you want to pay attention to the engagement that your brand's content gets through each of these influencers. Find the ones that performed the best, and then whitelist their account, which gives you the opportunity to promote your products to their audience.
That way, you're promoting to people that are already familiar with the product and much more inclined to buy.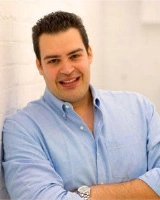 Rafael Romis, CEO, Weberous Web Design